Sensitive Skin Moisturizing Toner Gel
Regular price
Sale price
$30.00 USD
Unit price
per
Pamper your sensitive skin and give it the skin tone treatment it deserves with our Sensitive Skin Moisturizing Toner Gel. The toner shrinks face pores, soothes and tones your skin without drying it out. Get rid of underarm bumps, dark spots, discoloration and odor; use after workouts in gym bags when you cannot wash.
This cleansing face and body toner is designed to cleanse skin without over-drying for bright, clear, and happy skin, without any harsh exfoliants. It work for dark armpits and ingrown hair bumps after shaving.

Bursting with botanical ingredients like soothing witch hazel extract, hydrating aloe vera, and rosemary extracts, the toner is cruelty-free and well scented to leave you smelling good. Many say it smells like melon or fresh honeydew.

The moisturizing toner is an incredible toner for refreshing and hydrating your skin. This makes it ideal for all skin types in including, normal, dry, oily, sensitive and aging skin. It can also be used as a water-free dirt/sweat remover and for inner thigh discoloration.
Bottle is 6.3 FL Oz.
Key Ingredients: Witch Hazel, Aloe Vera, Green Tea, Tea Tree Oil, Rosemary, Chamomile, Calendula, Gotu Kola
Sulphates-free, Paraben-free, Silicone-free, Mineral Oil-free, Petroleum-free, Synthetic Fragrance-free, Artificial Color-free, Alpha-hydroxy Acid (AHA)-free, Retinol-free, Chemical-free, Free of harsh exfoliants that could scar melanin-rich skin, Non-toxic and Cruelty-free
Share
Directions for Use

Apply a small amount to cotton pad or cloth and wipe over the entire face and neck area. It can also be used on private parts after shaving or on legs/faces to reduce shaving bumps, and for armpit bumps, odor and discoloration. No rinsing needed.

WARNING: For external use. Not for consumption. Discontinue use for allergic reaction.
All Ingredients

Aqua (Deionized Water), Hamamelis Virginiana Water (Witch Hazel Distillate), Aloe Barbadensis Leaf Juice (Aloe)*, < 1% Phenoxyethanol (Preservative), Acrylates/C10-30 Alkyl Acrylate Crosspolymer, Calendula Officinalis Extract (Caluendula)*, Chamomilla Recutita Extract (Chamomile), Melaleuca Alternifolia Leaf Oil (Tea Tree Essential Oil), Rosmarinus Officinalis Extract (Rosemary), Alcohol, Centella Asiatica Extract (Gotu Kola), Equisetum Arvense Extract (Horsetail), Geranium Maculatum Extract (Wild Geranium), Taraxacum Officinale Extract (Dandelion)*, Camellia Sinensis Leaf Extract (Green Tea)*, Carrageenan, Hydroxyethyl Cellulose, Ethylhexylglycerin (Preservative), Fragrance, *(Organic Ingredients)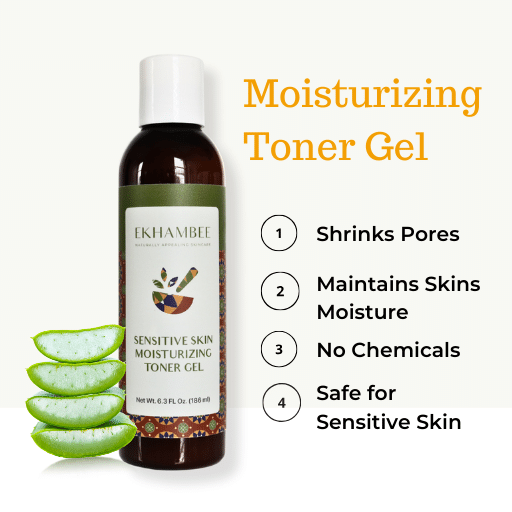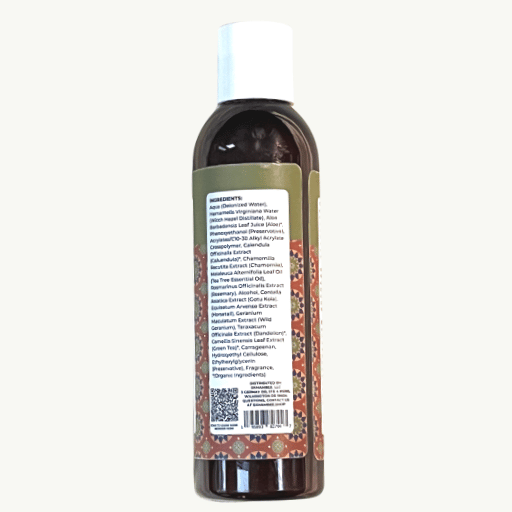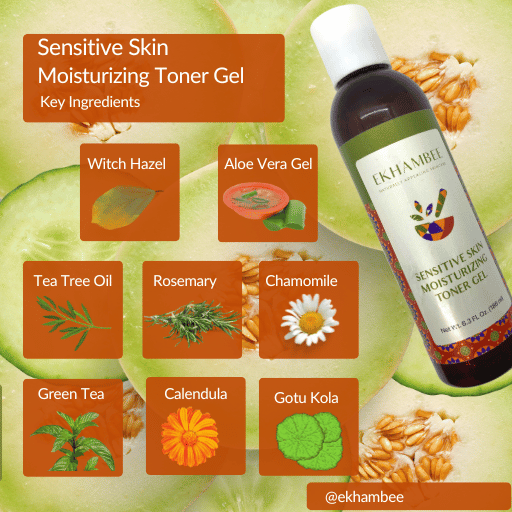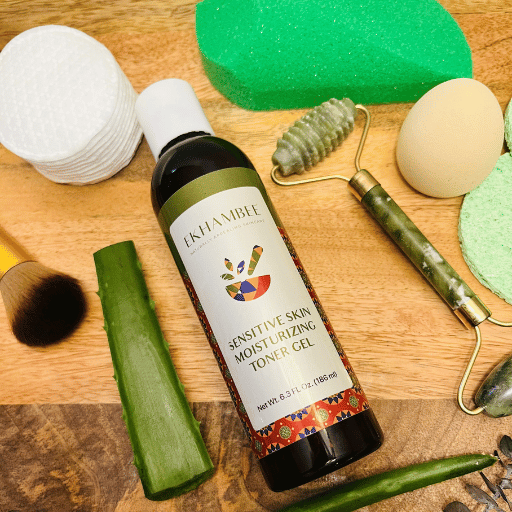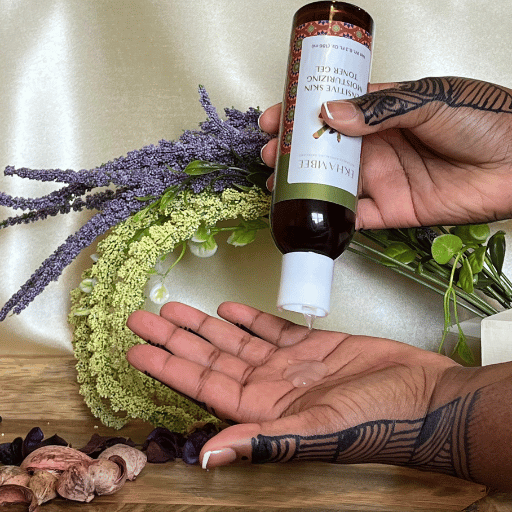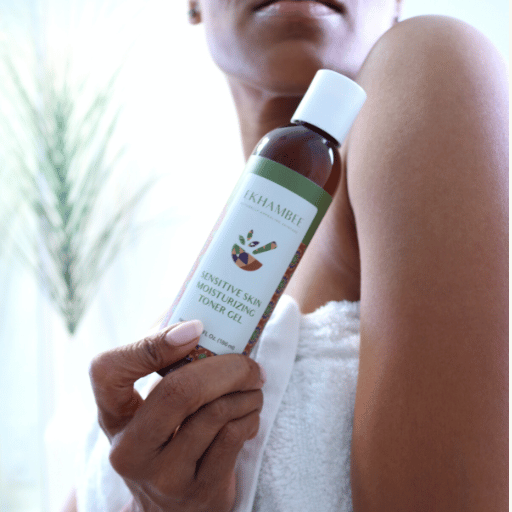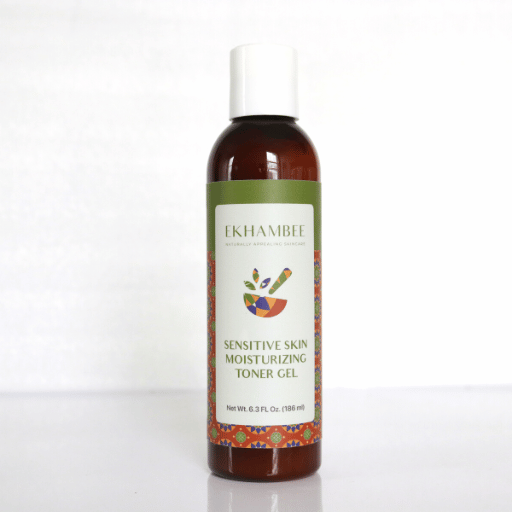 Moisturizing 
I love this moisturizing toner. It does not irritate my skin and has faded those bump marks under my chin. It is saving my skin.
Much Bette than the rest!
It's a good toner. It doesn't dry the skin out or make it oily and it closes the pores. It can even be used on other areas of the body to help control sweating, odor and tone skin overall.
Helped clear up my skin
I use this toner everyday and it has changed how my face feels. It's so smooth and doesn't cause my skin o dry like my old toner.
Rarely get acne breakouts anymore
I just love this toner. It gets my skin extra clean and clears out my pores without drying it out. I rarely get any acne breakouts anymore. The bottles are a little hard to squeeze so I just shake the bottle first before poring the toner on a cotton round. 
lighten dark armpits
This has helped lighten and clear up my armpits that were a very dark and and had molds. I am no longer embarrassed to wear sleeveless shirts and dresses.